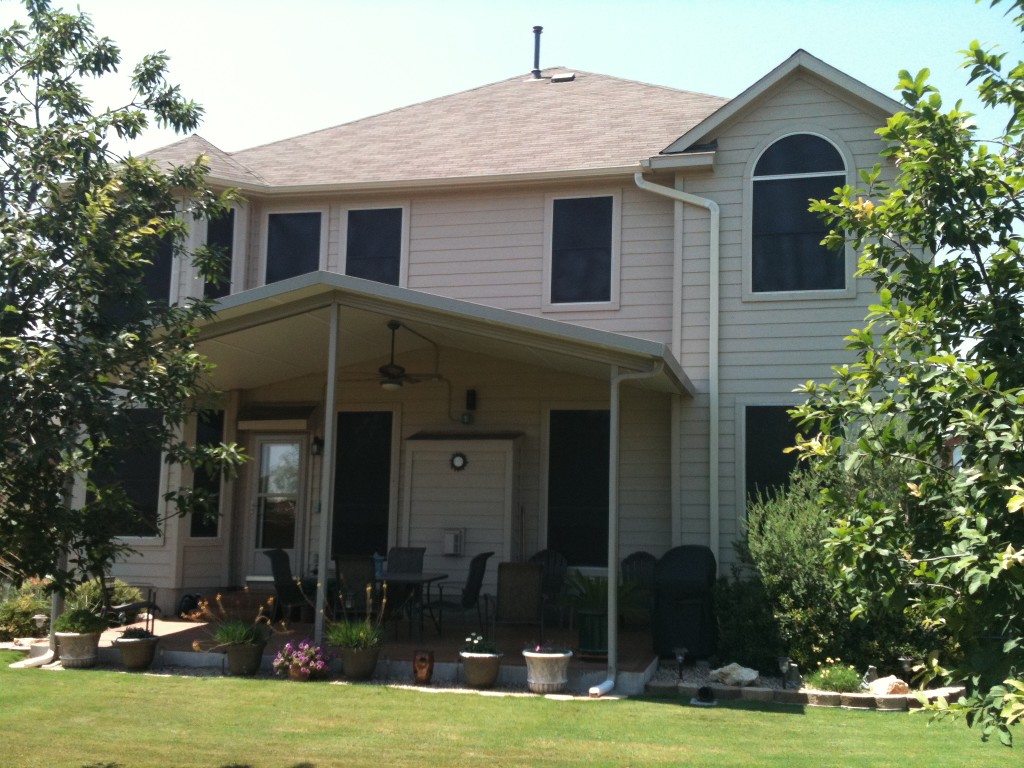 This patio would have benefited nicely from some roller shades. We could have put some roller shades there from post to post on this patio. Doing so would have provided a good amount of shade for this patio. The shade would have been temporary shade. A temporary amount of shade that you get from rolling up and down by means of the roller shades. We could have made the patio roller Shades Austin TX out of the exact same fabric as the solar window screens. The same 80% solar window screen fabric. If you have a patio like this and get a lot of sun, our roller shades are the answer.
Shown here is a home in Kyle, Texas off of Sweet Gum Drive. These are all 80 percent solar window screens. The customer had us install our solar screens on every window of the home, with the exception of that back patio door. They had a storm door there, and they didn't feel that there was a need to put a solar screen on it. I get it, and I understand why they didn't do it. It doesn't look all that bad, to tell you the truth.
Generally I don't like to leave back patio doors uncovered, but they had this long patio covering that keeps the sun out, so they didn't really need it. It also doesn't look that bad without it there.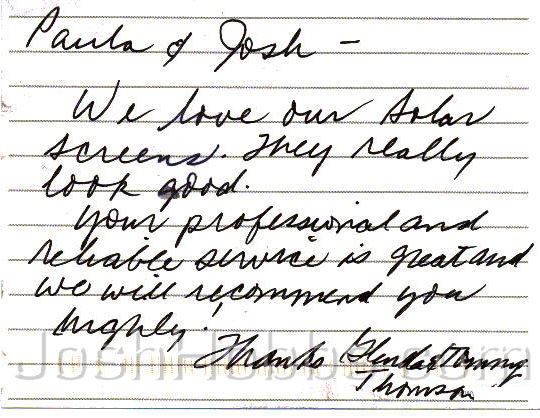 We love our solar window screens.  They really look good.  Your professional and reliable service is great and we will recommend you highly!  [re: 158]