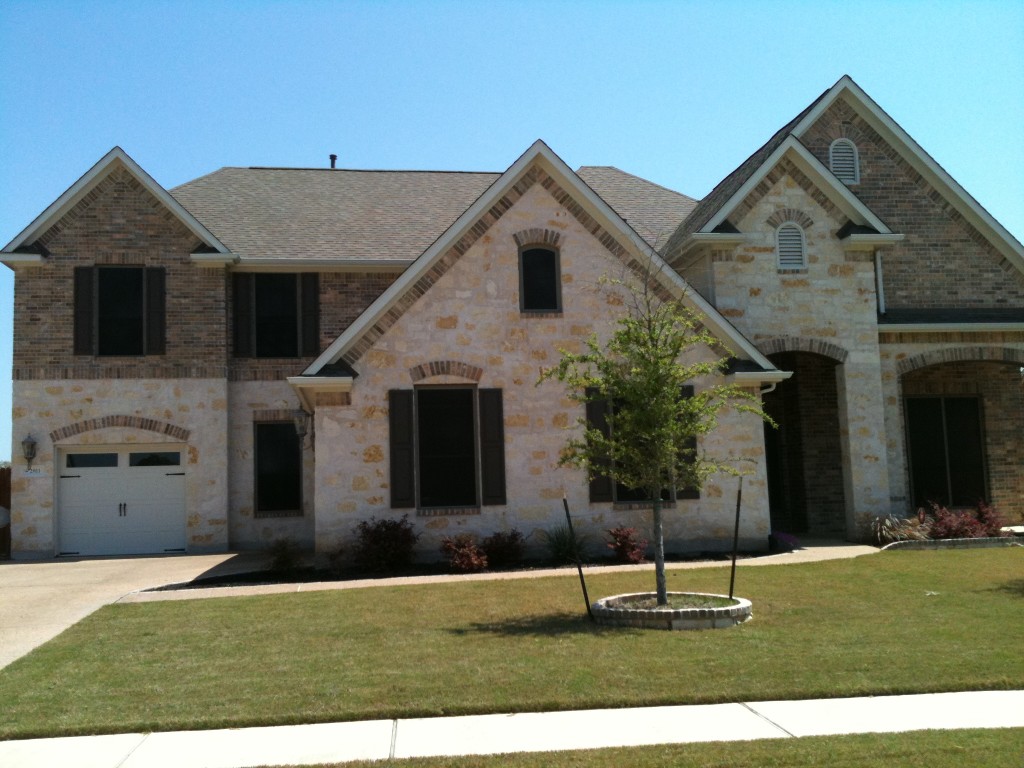 This picture I took of a home we installed the solar screens on six years ago. This home is wearing solar screens that are six years old that we put on. The solar screen fabric is the black 90 percent fabric, and the framing is the champagne framing.
The camera that I used to take these pictures with is not that great of a camera, so you can't see very clearly. The picture is a little bit grainy and distorted, but we did use the champagne frame solar screens because the windows are made of a champagne color. This homeowner did put solar screens on all of the windows of the front of this house, which looks really good.
I like driving by and seeing these installations that we have done some years back because I like to see how well the solar screens hold up. Our solar screens will hold up for quite some time. They will look good for years to come. If the solar screens get dingy, they get dirty, my recommendation is that A, you can clean them yourself, but B, it's so easy to hire a window cleaner, and we have one on our website, that will come over and clean your windows.
When he does so, he will also take your solar screens off and he will clean those and then put them back up. It's a service that doesn't cost all that much in respect to the work that's being done and it's well worth it.