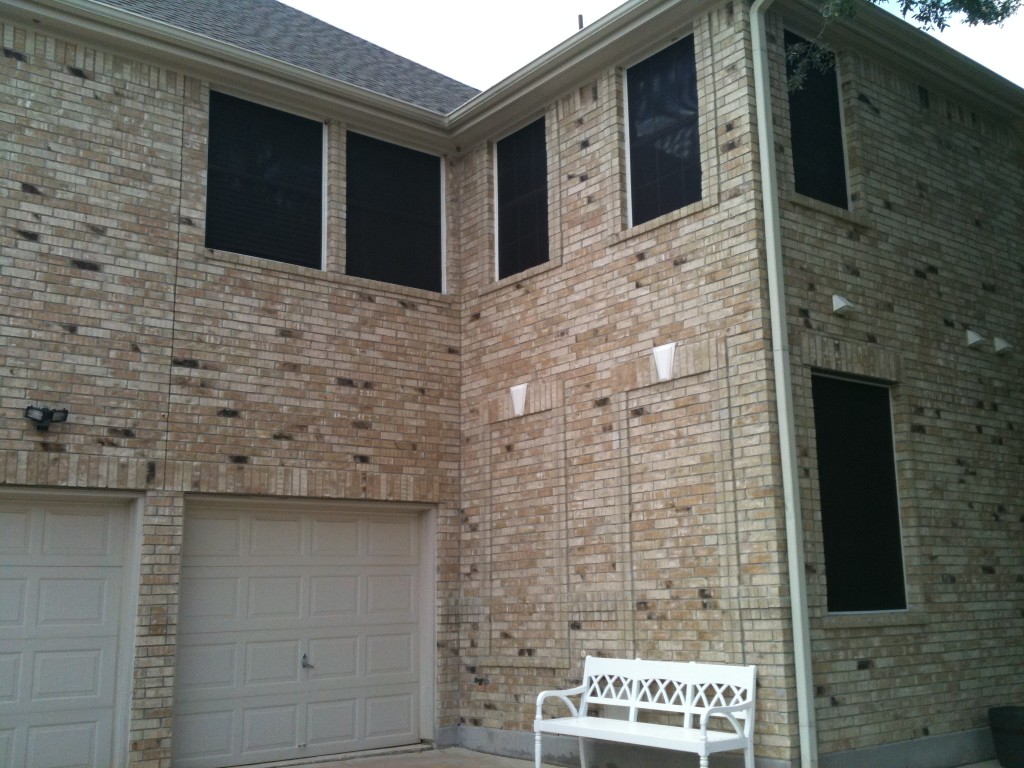 These solar screens are on the right hand side of this house. These guys used the white framing for their solar screens. My preference would have been to have used the champagne framing. The champagne framing around the black solar screen fabric would have looked better.
Some people would have maybe suggested to have used the brown framing. I'm not a big fan of the brown framing with white window frames. I just don't think it looks very good. However, the transition from the black fabric from the champagne frame, to the white window frame, that looks good.
What you would have seen is a tiny bit of white protruding through the window frame, a little bit of white. You would have seen just a hint of the champagne frame for the solar screen, and that champagne frame would have matched the exterior of this home really well. It would have been a subtle transition. It would have been something I would have done for my own home.