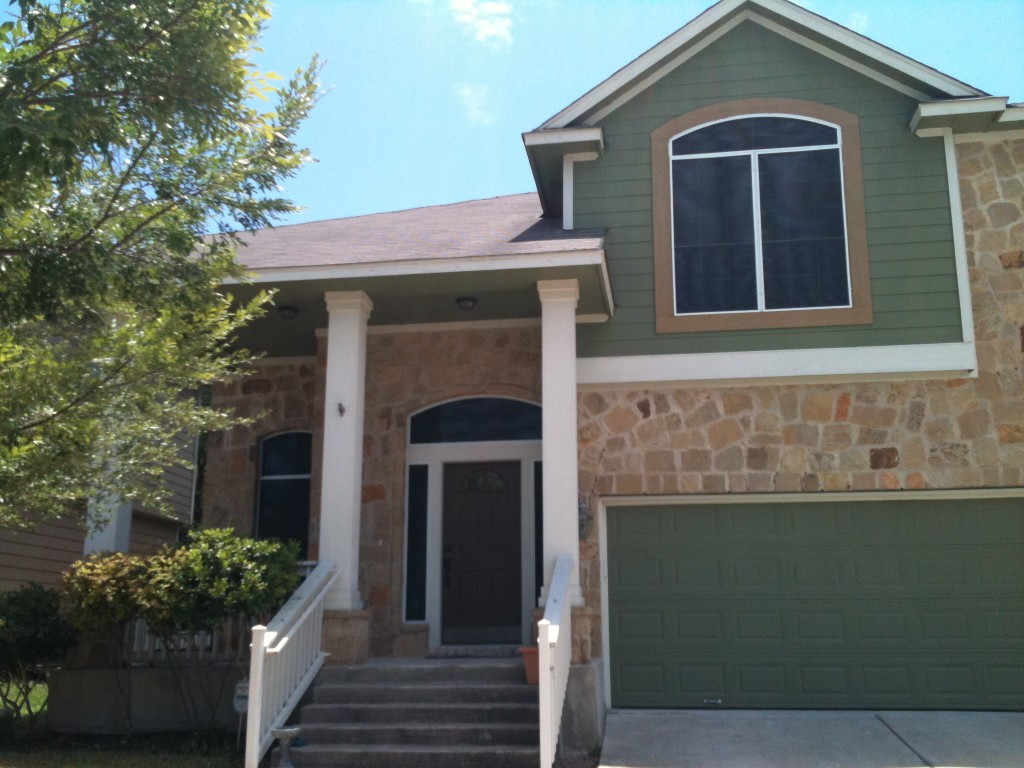 This is a D R Horton Home in Austin Texas. D R Horton is notorious in this area for using colors like this, for painting their homes with colorful colors. When a home is painted with colorful colors, it sometimes creates a challenge for us to build a solar screen that works with it as far as color combinations are concerned.
This solar screen being the black, it doesn't look too bad with this home. Now, one of the things the customer did do, was they left the white framing around the solar screens. The white framing matches the windows white framing. It works. It works well with this house. I don't think I would've done it differently.
The home has a lot of white paint to it, so accentuating the white window framing, doesn't do the house injustice. There over the garage door, you have two rectangular opening windows and you've got a very wide arch window above those two rectangular. That's three windows, therefore, it will be three solar window screens.
Around the front door is an arched window and then he has two side lights. To the left of the front door he's got a rectangular opening window and then an arched window on top. That's two windows, therefore, its two solar windows screens.